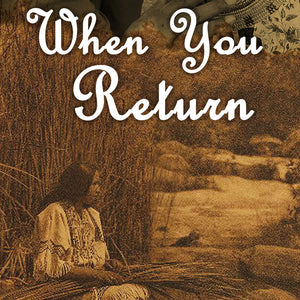 Green Planet Films
When You Return
Regular price
$49.00
$0.00
Unit price
per
DVD Universities, Colleges: $95

DVD Public Libraries: $49

Digital File (MP4s) $95
DVD and MP4 $145
(includes Public Performance Rights) 
Available on Alexander Street Press and Films Media Group
---
WATCH NOW - Stream Series Here on Our Virtual Cinema
WATCH FOR $6.99 ON GREEN PLANET STREAM.
click here
---
THE VALLEY AND THE LAKE is a four-part film odyssey focused on water issues, conflicts, and hopes in California's Central Valley, the breadbasket of the world and also the most human-altered landscape on the planet.

PART ONE: Tales of the San Joaquin River  MORE INFO HERE
PART TWO: Tulare - The Phantom Lake  MORE INFO HERE
PART THREE: When You Return  
PART FOUR: Water Beneath Our Feet  MORE INFO HERE  
When You Return
Part Three: On the land in the foothills above California's Central Valley, we join Wukchumni basket weavers, Jennifer Malone and her mother, Marie Wilcox, as they gather basket materials and weave baskets with friends and family. Along the way, there are lessons to be learned about personal accomplishment, care for the earth, and cultural resilience.
Produced and Directed
by Christopher Beaver
44 minutes
2022 | SDH Subtitles
---
INTERESTED IN THE ENTIRE COLLECTION?
Click Here
---