Donate to GPF
Donate to our Cinema for Change Campaign
---
Donate by Credit Card, Paypal Wallet or Check.

The progress bar below only indicates donations made via Paypal.
Amount in thermometer reflects the total of all
funds received (including checks and grants).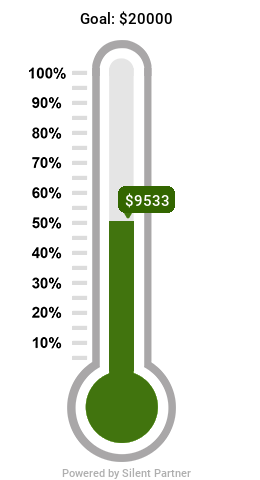 ==================
Donate by Check
Please mail to:
Green Planet Films
22 Bayview Ave, Ste 75
Stonington, CT 06378


EIN: 86-1057806
Green Planet Films is a 501(c)(3) nonprofit organization incorporated in 2003. 
---
Volunteer
If you have some time to offer,
please email info@greenplanetfilms.org or call 415 377 5471
Other general volunteer projects include:
Grant Writing
Event Planning (film festivals, screening outreach)
Fundraising
Graphic Design (posters, merchandise)
Social Media
Many of these positions can be done from your home if you have an internet connection and a computer!
We are always looking for like-minded individuals to pitch in! If you have some time to roll up your sleeves, we always have some fun and interesting projects that need additional support.


---
Matching Gifts
Many employers recognize the importance of individual financial support to non-profit organizations. Through their Matching Gift Programs, employees are encouraged to lend this assistance to qualifying institutions. Contributing a gift to Green Planet Films as part of an employee matching gift program would make your contribution have twice, even three times as much impact!
Matching Gift Procedure
Generally employees must initiate the process by obtaining a Matching Gift application from their respective company. Your Human Resources Department should be able to direct you to the appropriate channel.

Corporate Sponsorship and Contributions
Your corporate tax-free contribution can be applied in any of these ways:
Your business can help sponsor events (such as our environmental film screenings)
Your business can underwrite the funding for film projects
Your business can be a general supporter of our mission
Contact us to get involved!