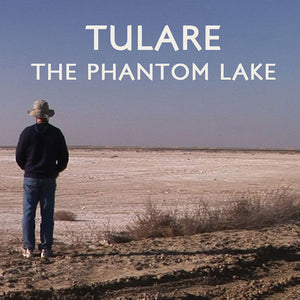 Green Planet Films
TULARE The Phantom Lake (2022)
Regular price
$49.00
$0.00
Unit price
per
DVD Universities, Colleges: $95

DVD Public Libraries: $49

Digital File (MP4s) $95
DVD and MP4 $145
(includes Public Performance Rights) 
Available on Alexander Street Press and Films Media Group
---
---
THE VALLEY AND THE LAKE

is a four-part film odyssey focused on water issues, conflicts, and hopes in California's Central Valley, the breadbasket of the world and also the most human-altered landscape on the planet.

PART ONE: 

Tales of the San Joaquin River 

 
MORE INFO HERE
PART TWO: 

Tulare - The Phantom Lake 

 
MORE INFO HERE
PART THREE:

 When You Return 

 
MORE INFO HERE
PART FOUR:

 Water Beneath Our Feet 

 
MORE INFO HERE
TULARE The Phantom Lake (2022)
Part Two: What was once the largest freshwater lake west of the Mississippi River disappeared more than100 years ago due to water diversion and land reclamation for agriculture. As we meet a series of people living in and around the old lake bed, Tulare – The Phantom Lake raises sometimes unsettling, unresolved questions about what was gained and what was lost in the process.
Produced and Directed
by Christopher Beaver
65 minutes
2022 | SDH Subtitles
---
INTERESTED IN THE ENTIRE COLLECTION?
Click Here
---
TO DONATE ONLINE:
Step One: Click the donate button below and enter the dollar amount of your donation.
Step Two:(optional) Tick the monthly recurring donation box and/or offsetting the (2.75% Paypal processing fee) option if you wish
Step Three: Select either donate with PayPal, or with your Debit or Credit Card.
Will you consider supporting Christopher Beaver's 'Experience the Environment' media projects?
With gratitude, we will accept your financial support for the completion of The Valley and the Lake and its subsequent educational and broadcast distribution. Your one-time or monthly support will insure the Valley and the Lake reaches the widest possible audience and also provides a launching pad for more films to come, so that we might all learn to discover our environment.
---