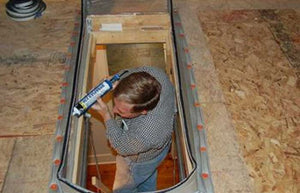 Green Planet Films
Green Building: Your Edge in the Home Building Marketplace
Regular price
$49.00
$0.00
Unit price
per
Part 1 of a 7 hr cutting edge seminar on Green Building. 
This first part explores Energy Efficiency.
DVD: $59  
---
WATCH NOW ON THESE PLATFORMS

---
Missed the live version of this green building seminar? Now you can view seven hours of valuable, compelling lectures with graphics and audience participation at your leisure. This four-part class includes comprehensive sections on energy efficiency, resource conservation and indoor air quality, with a special section on mold issues. Plus a personal introduction by Johnston and links to helpful Web resources.
Featuring David Johnston and Marc Richmond of What's Working.
This video version of David Johnston's acclaimed seminar provides practical information about building in ways that are energy-conscious, healthy and environmentally responsible.
Covers:
Energy efficiency, resource conservation, indoor air quality, and mold and moisture management. This encyclopedic 4-DVD set explains everything building professionals and homeowners need to know to build green.
Part 2 of a 7 hr cutting edge seminar on Green Building. 

This part explores Resource Conservation.
Part 3 of a 7 hr cutting edge seminar on Green Building. This part explores Indoor Air Quality.
Part 4 of a 7 hr cutting edge seminar on Green Building. This part explores Mold and Moisture Management.
ABOUT DAVID JOHNSTON
Author and green building expert, David Johnston, is a leading thinker behind the green building movement, transforming the way we think about building. His approach to green building has been embraced by municipalities, homeowners, building professionals and sustainability advocates nation-wide. Johnston?s current book, Green Remodeling: Changing the World One Room at a Time, co-authored with fellow green building consultant Kim Master, has been hailed as the definitive guide to green remodeling techniques.
ABOUT MARC RICHMOND
Marc Richmond has been involved in the construction industry building and consulting on green buildings for over 15 years. For the past seven years, he has been with the Austin Energy Green Building Program, the oldest and largest such program in the country. Marc managed the program for two years, doubling the staff, budget and professional participation during his term. He helped local production builder, Newmark Homes, become the first company-wide three-star green production home builder in Austin and win NAHB?s Silver and Gold Energy Value Housing Awards. For the past two years, he has been fulfilling a contract with the California Public Utilities Commission to conduct a green building market transformation by helping to start local green building programs in the San Francisco Bay Area. Marc is also past chairman of the US Green Building Council?s LEED-Home Steering Committee and participant in the new LEED-New Construction development committee.
---