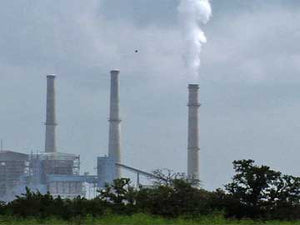 Green Planet Films
Fighting Goliath: Texas Coal Wars
Regular price
$28.99
$0.00
Unit price
per
EDUCATIONAL DIGITAL DOWNLOAD: For self-hosted school servers $400

(

PURCHASE a download above).
---
WATCH NOW ON THESE PLATFORMS

---
Narrated by Robert Redford and produced by the Redford Center and Alpheus Media, FIGHTING GOLIATH: TEXAS COAL WARS follows the story of Texans fighting a high-stakes battle for clean air.
The film introduces the unlikely partners-mayors, ranchers, CEOs, community groups, legislators, lawyers, and citizens-that have come together to oppose the construction of 19 conventional coal-fired power plants that were slated to be built in Eastern and Central Texas and that were being fast-tracked by the Governor.
Narrated by Robert Redford
Executive Producers: Jill Tidman and Julie Mack
Written by Mat Hames and George Sledge
Producer: Cara Carney
Director of Photography Shane Kelly and Wilson Waggoner
Edited by Sandra Guardado and Mat Hames
Assistant Editor: Ginny Patrick
Motion Graphics Design by Erik Lauritzen
Directed by Mat Hames and George Sledge
Format: NTSC
Language: English
All Regions
Length: 34 minutes
Release: 2009
www.fightinggoliathfilm.com
AWARDS AND FESTIVALS
Official selection of 9 film festivals in 4 countries.
Winner of the 2008 Red Rock Film Festival Grand Jury Prize for Best Documentary Short Indie and
Audience Award for Best Documentary Short.
Winner of the 2008 Wild and Scenic Film Festival Jury Prize.
---