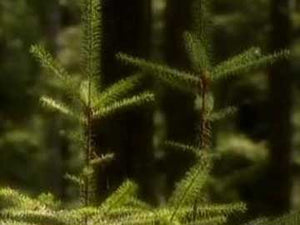 Green Planet Films
The Last Stand: Ancient Redwoods and the Bottom Line
Regular price
$20.00
$0.00
Unit price
per
---
WATCH NOW ON THESE PLATFORMS

---
THE LAST STAND unfolds the tragic ramifications of a fifteen-year battle between environmentalists and the timber industry over the fate of ancient coastal redwoods in Northern California. Along the fog-shrouded coastline of Northern California, are the tallest and oldest living beings on earth: the Coastal Redwoods. These giants can grow to be over 2000 years old, measure a colossal 22 feet in diameter and reach heights of over 360 feet tall. Having once blanketed the entire North West coast of the continent, this towering species has been decimated by decades of relentless logging.
The profound human and biological ramifications behind this environmental tragedy are nowhere more evident than in the Headwaters Forest of Humboldt County. A pristine grove of old-growth in the heart of California's booming timber industry, the Headwaters is the largest unprotected redwood forest in the world. The film's improbable yet true tale, is one of junk bonds and endangered salmon, car bombs and clear-cuts, corporate takeovers, collusion, corruption and greed.
The fight over these ancient trees has even cost human lives. Calling for the emergence of an 'ecological literacy', The Last Stand goes beyond issues of deforestation, bio-diversity and sustainability; the film attempts to disentangle the web of government policies and corporate agendas which compromise public interest. Through striking testimony from economists, scientists, forest activists and the Humboldt County residents who've seen their communities and backyards torn apart, The Last Stand questions how we as a society will value our relationship to the environment.
Director: Holiday Phelan
Producer: Todd Wagner
Cinematographer: Chris Johnson
Writer/Editor: Shirley Gutierrez
2001 | Running Time: 57 minutes

FESTIVALS
"Best Documentary," Telluride Independent Film Festival
"Best Documentary," Anchorage Intl. Film Festival
"Best Documentary," SlamDunk Film Festival
"Best Documentary," ZoieFest (Los Angeles)
"Best Documentary," Ajijic Intl. Film Festival (Mexico)
New York Intl. Film & Video Festival Award
International Wildlife Film Festival Award
Denver Intl. Film Festival honoree
Texas Intl. Film Festival honoree
---